Refer a Friend
€50 off installation
Join the PhoneWatch family with €50 off installation!
Do you have a family member or friend with PhoneWatch? Then you're in luck - you'll both be rewarded! Sign up today and you will receive €50 off your installation while your friend will receive 3 months free monitoring. 
Just fill in the details below, and we'll be in touch! You will soon be enjoying the 'no worries' feeling that comes from being protected 24/7 by PhoneWatch, while we'll also apply 3 months free monitoring to your friend or family member for introducing you to us. 
€50 off Installation today!
Call us on (01) 213 5271
Protect your home today with Ireland's most trusted home alarm system. With guaranteed instant response to your burglar and smoke alarms, discover why PhoneWatch takes care of more Irish homes than anyone else.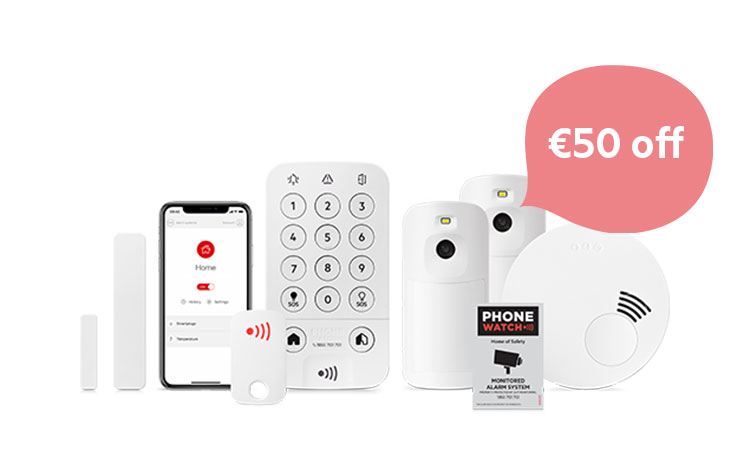 Home Alarm System
Call us now on (01) 213 5271.
Installation includes: 1 central control unit with GSM, 1 keypad, 2 PIR camera detectors, 1 smoke detector, 1 door contact, and any 2 other sensors of your choice. Also included: 1 bell box for the outside of your home, keytags to arm/disarm your alarm, and a smartphone app.