Setting up the
PhoneWatch App & My Pages
Control your home alarm with our PhoneWatch App
Have you ever left home and wondered have you set your alarm? Well fear no more! Note: Our PhoneWatch App is only available to use with our Home Safety (Honeywell) System, it is not available with our other alarm systems. Visit our App FAQs for answers to common app questions.

Customers must create an account on My Pages before alarm installation, follow the instructions below to create an account.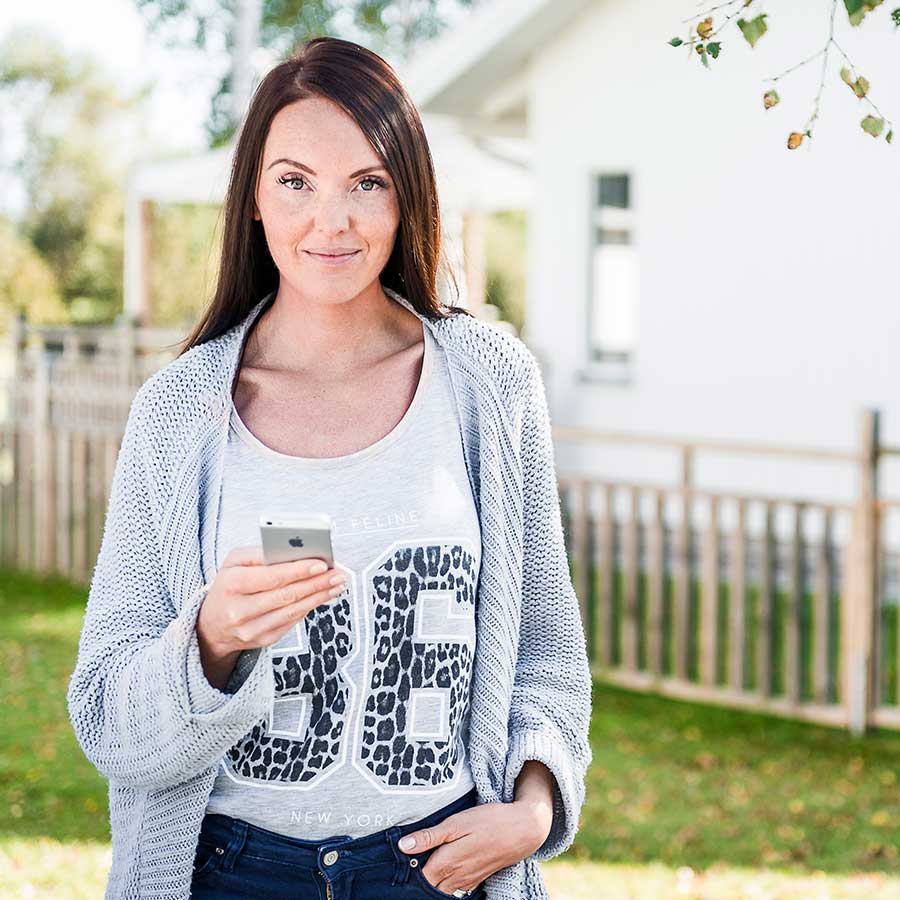 Setting up My Pages & the App
Before installation, you need to create an account on MyPages. You will have received a link in your sales confirmation email to create an account or follow the instructions below.


Before Installation:
Before alarm installation, click

 

here

 

to create a new account on My Pages. 
Enter your details (Please ensure you use a personal email address when setting up your account).
Choose a username and password for the account
You will then receive a confirmation email
Click the link on the confirmation email
Login using the details you have just set up


During Installation:
During installation, your alarm engineer will ask you to log into your account on My Pages.
The engineer will go through with you how to set up your keyholders and the verification word. 
Your installer will provide you with the code to set up your PhoneWatch App.


Setting up the app on My Pages:

Before you download the app you will need to set up an account as above on My Pages.
Once you have set up your account on My Pages, it will ask you for your PhoneWatch App code. Your installer will have provided you with this code. Input it in the box provided. If you don't have your code call us on 1850 211 765, choose option 2 and we'll provide it to you again.
On the same screen, you will be asked to name your alarm system (the name can be anything you want e.g. pets name or your own name). It also then asks do you want to be able to arm/disarm app without a code. We do not recommend this but it's at your own discretion if you choose to use this.
Click save. Once you click save/add new alarm system it takes 24 hours to register so you can't log in to the PhoneWatch App straight away. After 24 hours you can download the PhoneWatch App and log in as normal with your email address and password.
The PhoneWatch App is designed for both the iPhone and Android; download it free at the App Store and Google Play. 
My Pages
Once you've registered on My pages you can manage your PhoneWatch  App account. Just login with your username and password and you can:


Add or delete alarm panels from your account
Change account info; username, password, email etc
Remove mobile devices from your account
Access the app FAQs.
Disable PhoneWatch App remotely (when phone gets lost or stolen)