Smoke Alarm & Carbon Monoxide Alarm
Smoke and Carbon monoxide Detector
Alarm monitoring is about more than just burglary. Our Home Safety System also comes with a monitored Smoke Alarm as standard, while a Carbon Monoxide alarm is also available. Early detection of smoke and carbon monoxide is critical to protecting your home and your loved ones. When it comes to fire and carbon monoxide, every second counts. With PhoneWatch you can relax knowing we will instantly respond to alarm activations at all times. 
PhoneWatch respond to over 16,700 smoke and carbon activation's annually, that's 320 each week and 46 each day. We dispatch the emergency services 27 times each week, that's 4 times every day - each time potentially saving lives across Ireland. Our average response time on fire and carbon activation's is just 7 seconds!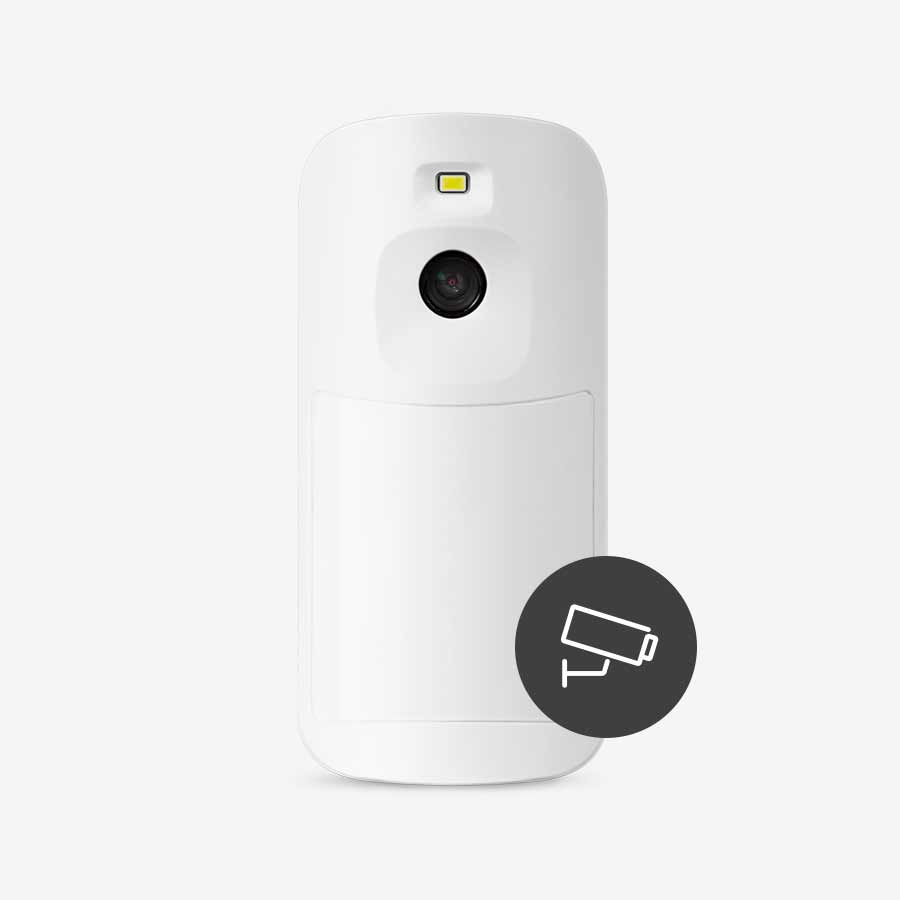 Built-in cameras so we'll know if there's a fire.
Our Home Safety system features the newest and best technology including alarm sensors with built-in cameras giving instant visual confirmation of a fire.

Once triggered, images are sent to the Alarm Receiving Centre letting them know what is happening in your home, with this information our teams can ensure the best emergency response possible.
Always on – so we're there when you need us most
Early detection of smoke and carbon monoxide is critical to protecting your home and your loved ones. Monitoring makes our alarms more than just detectors. Our team will always be on hard to alert both you and the emergency services at the first warning signs of fire or carbon monoxide.


Did you know that even if your alarm is unarmed, the PhoneWatch monitored smoke and carbon monoxide alarms are 'always on' and will send signals to the Alarm Receiving Centre.

The PhoneWatch Home Safety System includes a smoke detector as part of the standard pack, carbon monoxide alarm is available a a sensor of your choice. Smoke and carbon monoxide alarm are available for residential customers only.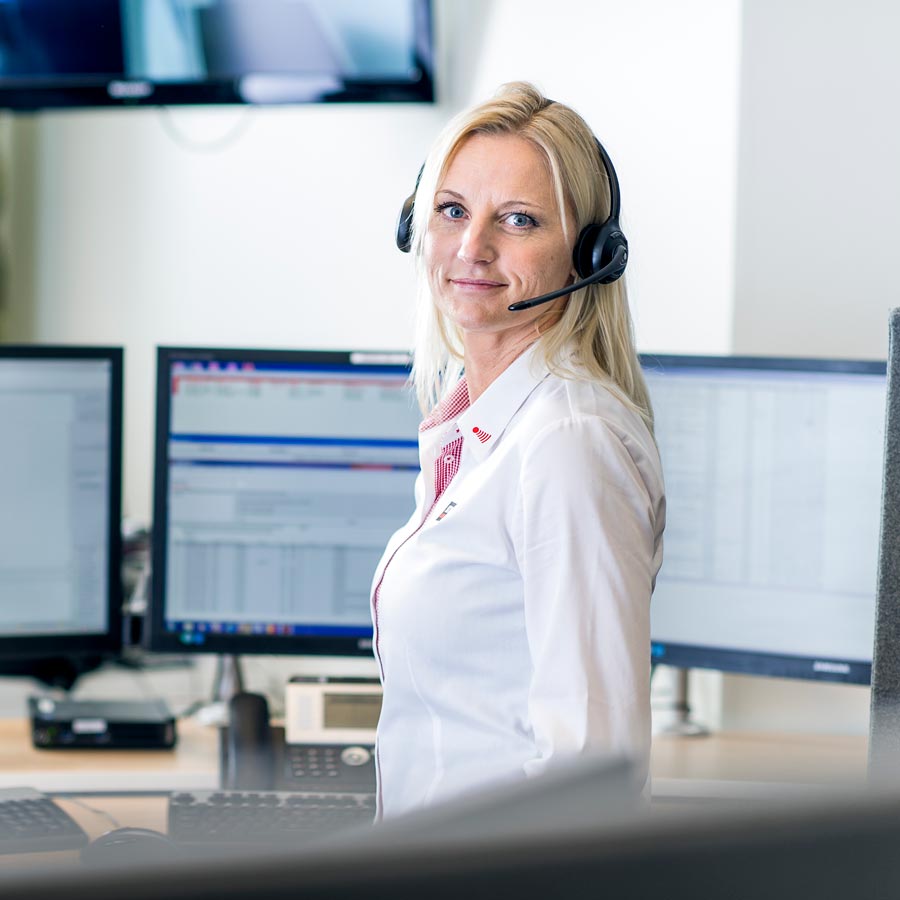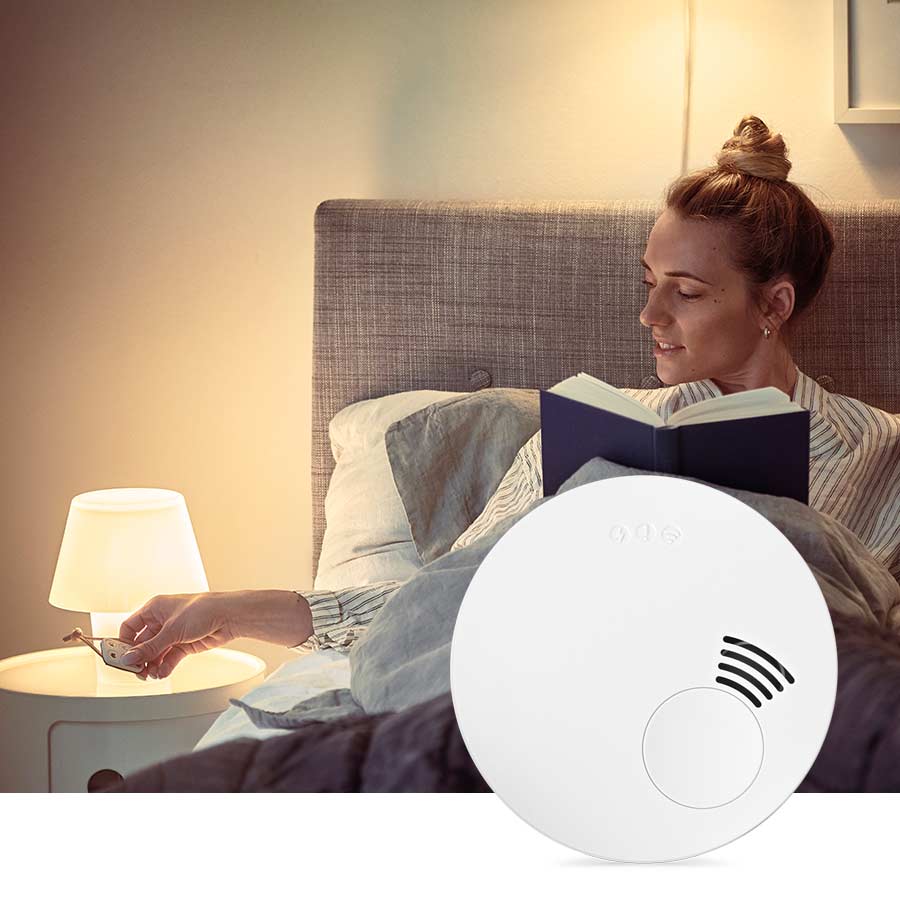 What is Carbon Monoxide?
Carbon monoxide is a dangerous poisonous gas that's responsible for at least one death per year in Ireland. You can't see it or smell it, and because of this it is sometimes known as a "Silent Killer". It enters the home, most commonly, through incorrectly installed, poorly maintained or poorly ventilated household appliances such as boilers or ovens. Watch out for any of the commons signs of carbon monoxide.
Watch out for any of these warning signs that may indicate that your appliance is not functioning properly: Staining, sooting or discolouration around the appliance. Appliances that burn slowly, badly (orange or 'floppy' flames), a yellow or orange flame where normally blue, a strange smell when the appliance is on or loose or disconnected vent/chimney connections or guards.
Carbon monoxide alarm
PhoneWatch provides the most effective response to potential carbon monoxide threats in your home. As part of our alarm monitoring systems, our customers can rest easy knowing that they will instantly be alerted by our 24/7 surveillance team if a harmful level of the gas is discovered by the carbon monoxide detector.
How does it Work?
Fortunately with PhoneWatch's carbon monoxide detectors, any harmful level of the gas will be detected and trigger the alarm. Your installation engineer will advise on the best location for a carbon monoxide detector. Generally, the carbon monoxide detector will be located in the close vicinity of sleeping areas or rooms that contain fuel sources. In the event that our carbon monoxide alarm activates, it will generate an immediate response. PhoneWatch will immediately call you and if there is no answer, we will immediately call and send the fire services. So if the unthinkable happens we'll be there. Always. Remember though that carbon monoxide alarms are no substitute for regular inspection and maintenance of appliances, vents, flues and chimneys.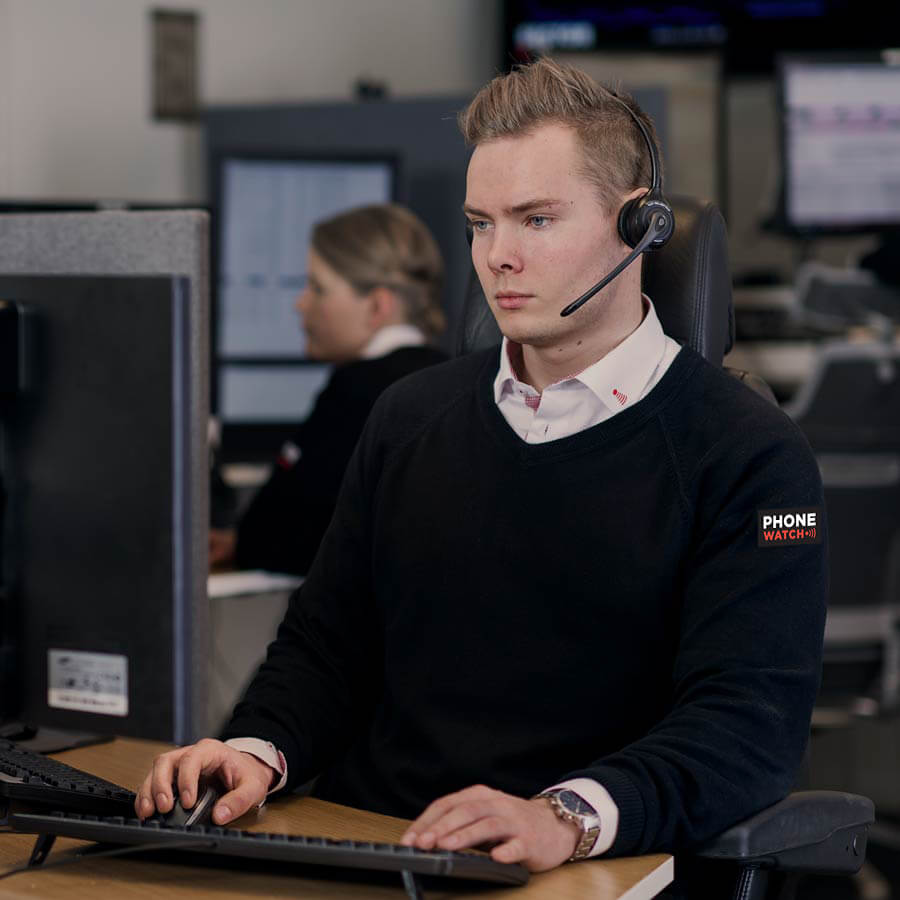 Symptoms of Carbon Monoxide Poisoning
It is important to recognise the early symptoms of carbon monoxide poisoning so that necessary actions can be taken to avoid more severe consequences. Most important to understand is that carbon monoxide can cause you to feel disoriented, tired and may cause you to pass out. As there is no smell it's often impossible for you to react.
So watch out for this and the other symptoms of carbon monoxide poisoning listed below. Some can be similar to those caused by other illnesses like cold or flu. These may include: Unexplained headaches, chest pains or muscular weakness, sickness, diarrhoea or stomach pains,  sudden dizziness when standing up or general lethargy.