Home alarm pack only €99! Order now and stay safe every day. Ends 31 Dec! Terms & conditions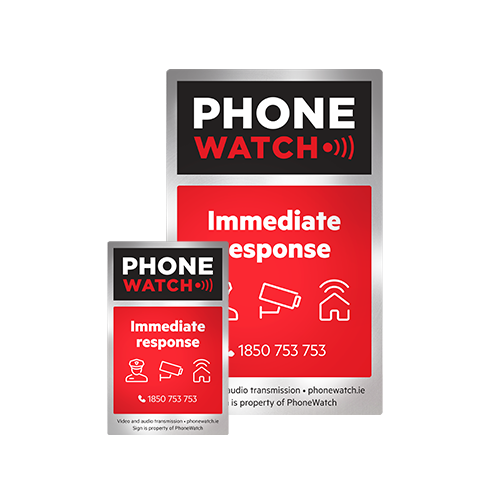 Highly visible
Our safety experts install in the most effective door, window and exterior positions.
Deterrent images
Potential intruders are put off by pictures of cameras and surveillance.
Visible at night
Reflective material ensures signs will be seen at night.
Contact information
Neighbours and emergency services have instant access to call us.
Go back
What type of home do you want to protect?
House
Apartment
Other
It is proven that you are 4 times less likely to be burgled with a PhoneWatch monitored alarm system, according to data from the CSO recorded crime statistics 2022 and PhoneWatch Alarm Receiving Centre Data November 2022.
Do you have a house alarm?
No
Yes
Did you know that having a monitored alarm may entitle you to a discount on your home insurance policy.
Almost there...
Complete your details below and our security expert will contact you within 24 hours with the best personalised offer.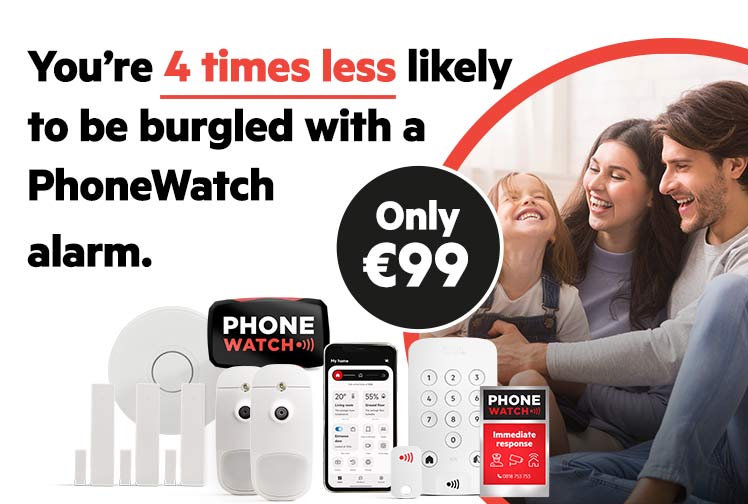 Best customer service
- Awarded best brand in utilities & services in the CX awards 2023.

30 years of experience
- More than 119,000 satisfied Irish customers (96/100 average customer satisfaction).

Best user experience
- Winner of the iF Design award 2023 for product experience.
Get a free home alarm quote. Schedule a call back.
Popular safety products for your home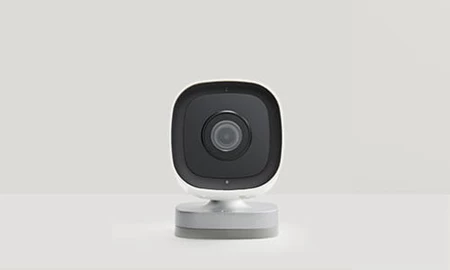 32% of the visitors viewed this one
Outdoor HD Security Camera