Spring Savers - Only €49 - All inclusive house alarms. Order now and stay safe. Terms & conditions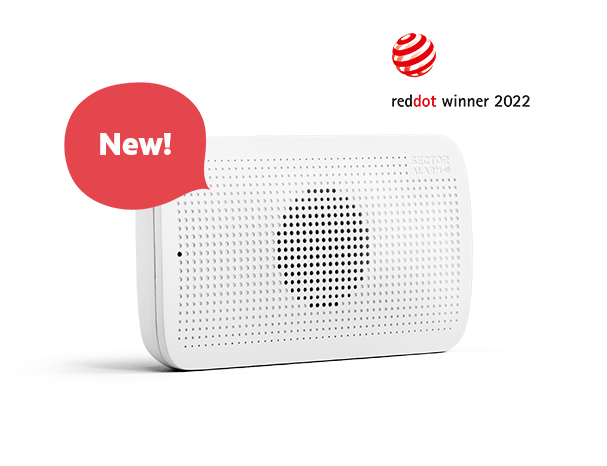 Award-winning
With its unique design, the Portable voice unit has been awarded with Reddot Design Award 2022 in the product design category.
Hands-free communication
The Alarm Receiving Centre can always reach your home even when nobody is answering the phone to give you and your family the help you need.
Deterring intruders
Alarm operator can alert intruders that they are caught on camera over 2-way voice channel.
Portability at home
Communicates with the Alarm Receiving Centre while evacuating to a safe place.
One-handed emergency activation
Simply take down from the wall to alert the Alarm Receiving Centre.
Extensive product warranty
Free technical support for life, free replacement if it breaks.
Hassle-free installation
Professional installation by our safety experts.
Get your free quote
Step of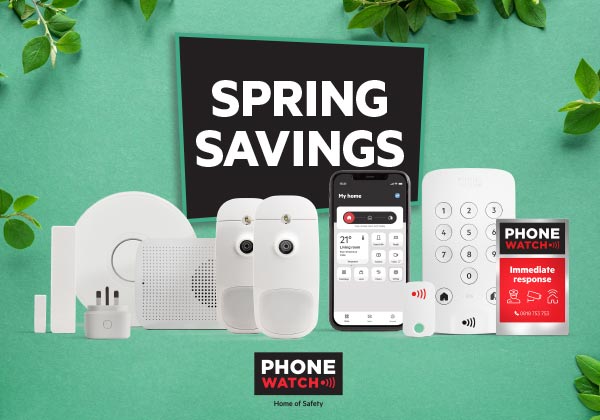 Free consultation
with our safety experts
Customizable alarm systems
to fit your needs.
Hassle-free installation
by authorized safety experts.
Product specifications
Dimensions
83.8mm x 147.8mm x 24.1mm
Operating temperature
-10°C – +55°C
Transmission range
500m range in open space
Battery
2 batteries AA 1.5V Energizer L91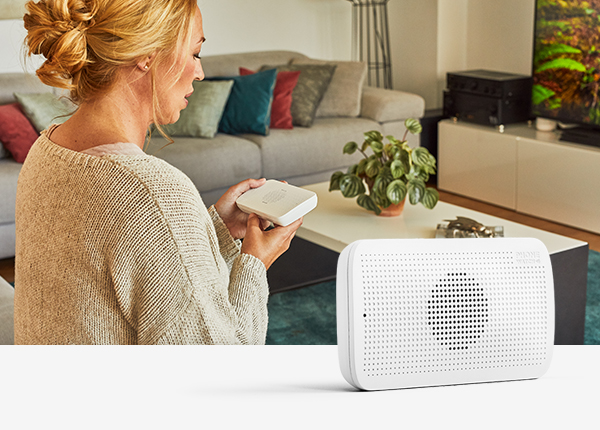 Easy to get emergency help
Our unique, portable two-way voice unit acts as a panic alarm connecting you to our Alarm Receiving Centre as soon as you take it off the wall. Or you can use your remote control or home alarm keypad.
Proud winner of Reddot Design Awards 2022
PhoneWatch's innovative smart alarm systems are the winner of the prestigious Reddot Design Awards 2022 in the product design category.

Our dedicated teams continually innovate to create award-winning, market-leading solutions that make a real difference to our customers in their homes – creating a peace of mind by making their lives easier and more secure.

Our Zigbee compliant house alarm systems comprise innovative, market-first solutions such as our Portable voice unit that allows family members to stay in touch with our Alarm Receiving Centre as they get themselves to safety in an emergency.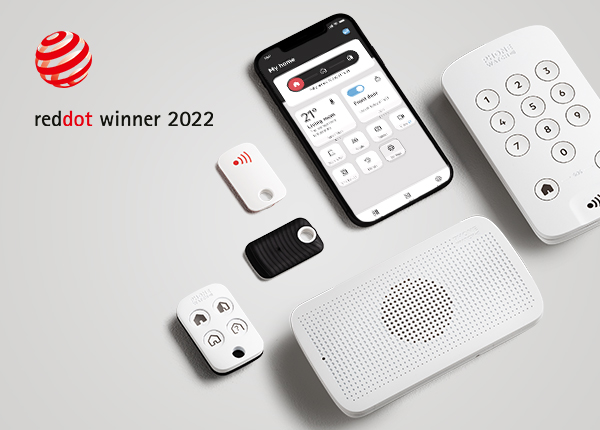 Popular safety products for your home