How does
home security work?
What is home security system?
A home Security System is a network of multiple devices connected all together to protect your home against burglary. This system is wireless and usually consists of a control panel, sensors, motion detectors and alarm. Security alarms have sensors connected to a control unit by a high-voltage hardwire or a radio-frequency signal that interacts with a response device.
This system is usually set to monitor the motion at entry points such as windows and doors at your house. If the security system detects an unauthorized entry, it alerts all the connected devices and the alarm starts to ring at a high-volume tone. If your alarm system is connected to your phone, it leaves you an automated message or eventually automatically alerts the Gardaí.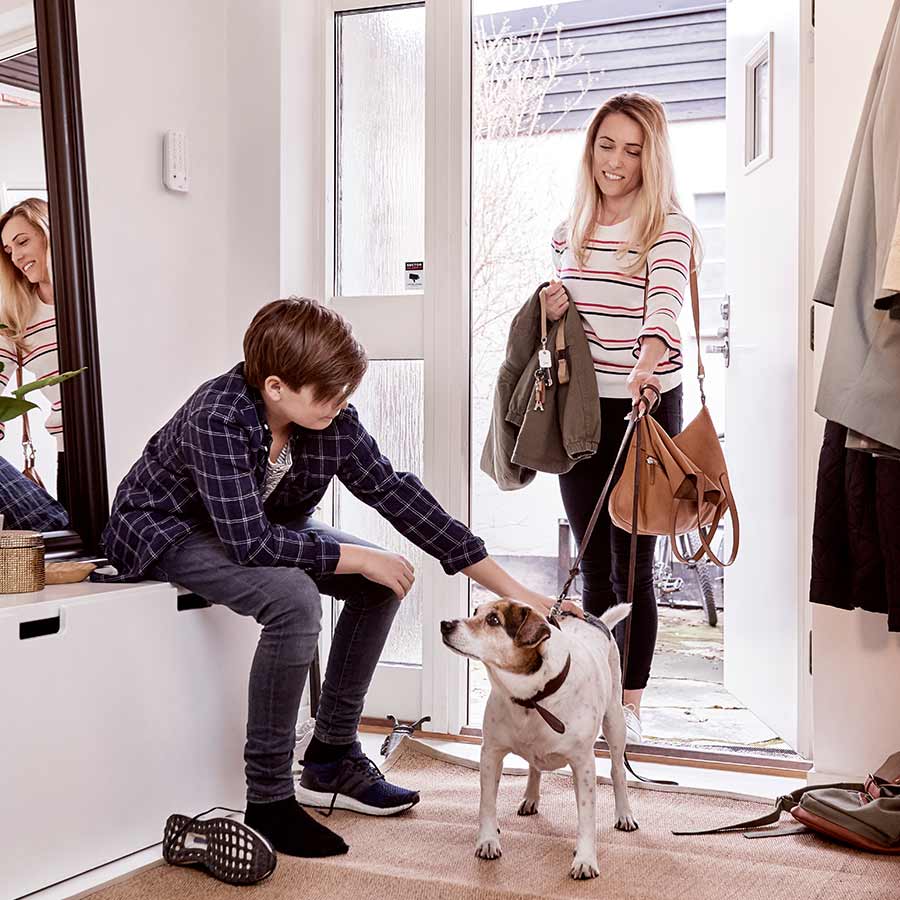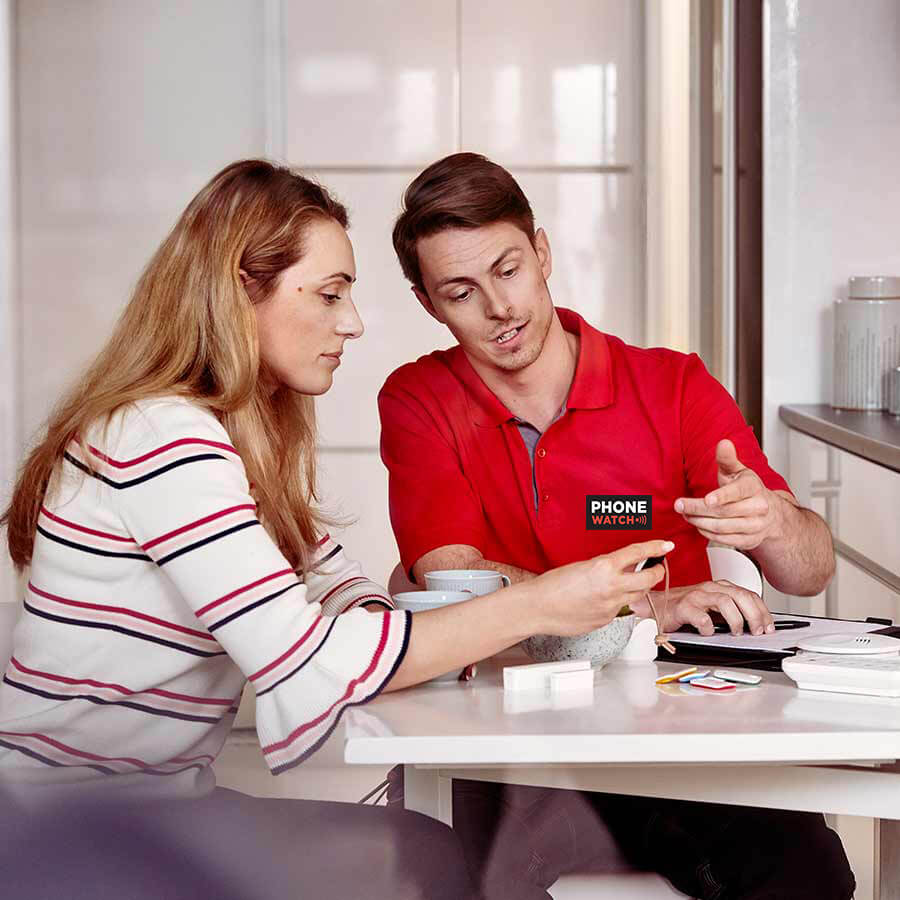 What are the benefits of a Home Security System?
Having known that 34% of burglars use the front door, and 23% break in through first-floor windows, people need to protect their properties by a high-tech quality alarms. Stay one step ahead of a robber when you are not at home.
These are the main benefits of having a Home Security System nowadays:
      Feel safe when being away from home
Even when you are not at home, you can have peace of mind while being away on holidays. The fact that you do not have to worry while enjoying a nice getaway is priceless. Do not rely just on your neighbors watching your house during the day. Most crimes happen during the night. Be 100% sure your house is safe with the Security System that is monitoring every single motion when you are away.
     

Always stay updated whenever you go
One of the biggest benefits of having a Security Alarm is to be updated online. Modern Security Alarms have a GSC sim implemented inside so that they can be wirelessly connected to your phone number. Alternatively, download an app from your Security System supplier and monitor your Alarm activity 24/7.
     

Deter burglars from entering your house
Apart from Security Systems to be useful in case of burglary, they also have a deterring effect even before the burglary could eventually happen. When you have the alarm supplier sign visibly displayed or hung above your front door, you are letting the robbers know your house is not an easy target. Place the Security System wisely on a visible place to prevent any events of crime. No burglars want to be caught on act and they will likely avoid your house if you have the Outdoor Bellbox on show.
Is the Security System the best way to protect your home?
Did you know that the burglaries happen even when you are home sleeping or being on another floor? The most common time for burglaries is between 5 pm - 11 pm. Home Security System ensures you are 100% covered and protected against an act of burglary. To maximize the effect of protection, make sure you do the following:
Close all the windows properly and lock all the doors

Switch on some light while you're away to create a feeling the house is not empty

It recommends giving a spare key to your neighbors rather than leaving it somewhere outside 

Hide anything valuable from your windows view to not attract attention 

Do not post your getaway plans on Social Media.
Read the full guide of Home Security & Safety Tips here .
There are far more benefits of having a Security System installed then we mentioned in this article. PhoneWatch is the leading Security & Safety Alarm Systems company with more than 108,000 happy customers. We offer a wide range of Security Systems and Smoke & Carbon Monoxide Alarms to choose from. Our Home Safety Systems have a backup battery which works even in an act of power cut. Our high-quality standard ensures your alarm works 24/7 every single day in a year.