Safety & security tips
Keep your home safe
PhoneWatch safety & security tips
At PhoneWatch, your safety is our passion. We are Ireland's No.1 provider of monitored Burglar and Smoke Alarms with over 107,500 customers across Ireland. We respond to over 670,000 alarm activations each year, with our alarm monitoring service taking care of your safety 24/7, 365! Stay safe at home with our simple Safety & Security Tips.

Our series of tips can help to keep your home safe, keep yourself safe, and keep your possessions safe. We also have a series of tips of Fire safety in the home. 

Keep your home safe
One in 12 households in Ireland will be the victim of a crime each year. If you live in an urban area there you are two and half times more likely to be targeted. Burglars target homes that appear vulnerable, make sure yours is not the odd one out by taking simple steps to greatly reduce the risks making you and your home more safe and secure.
Close your windows & lock your doors:

 

It might seem obvious but a third of all burglars enter houses through the front door. Install a secondary locking system on front and back doors to be extra vigilant.
Light up:

 

The most common time for a burglary is between 5pm and 11pm. During this time you should make sure your home is well lit. Use timed switches if you are not going to be at home.
Don't update Social media

 

or Facebook about your plans.
Don't Advertise:

 

Keep valuable possessions away from the windows and keep curtains and blinds closed to make sure a burglar isn't drawn to your home.
Sleep tight:

 

With half of all burglaries occurring while people are at home it is just as important to lock your doors while you are at home and in bed.
Don't keep spare keys outside:

 

- instead ensure your neighbour has a spare set for emergencies.
Alarm your Home: PhoneWatch customers are two and half times less likely to be the victim of an attempted burglary.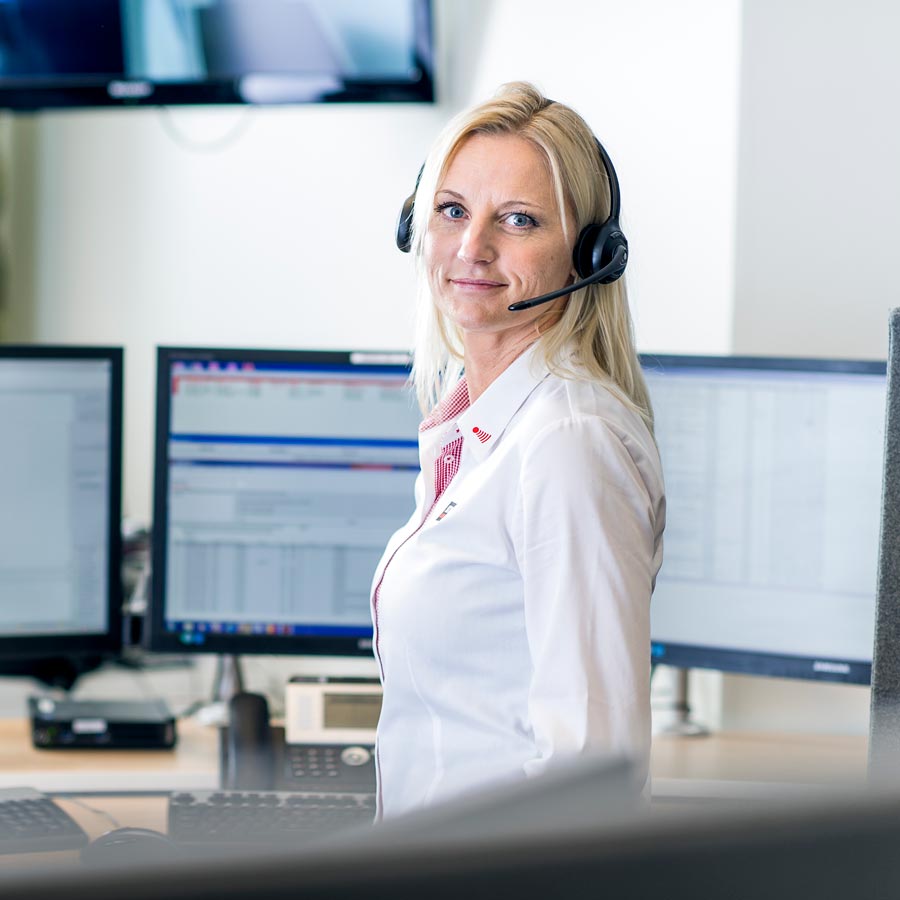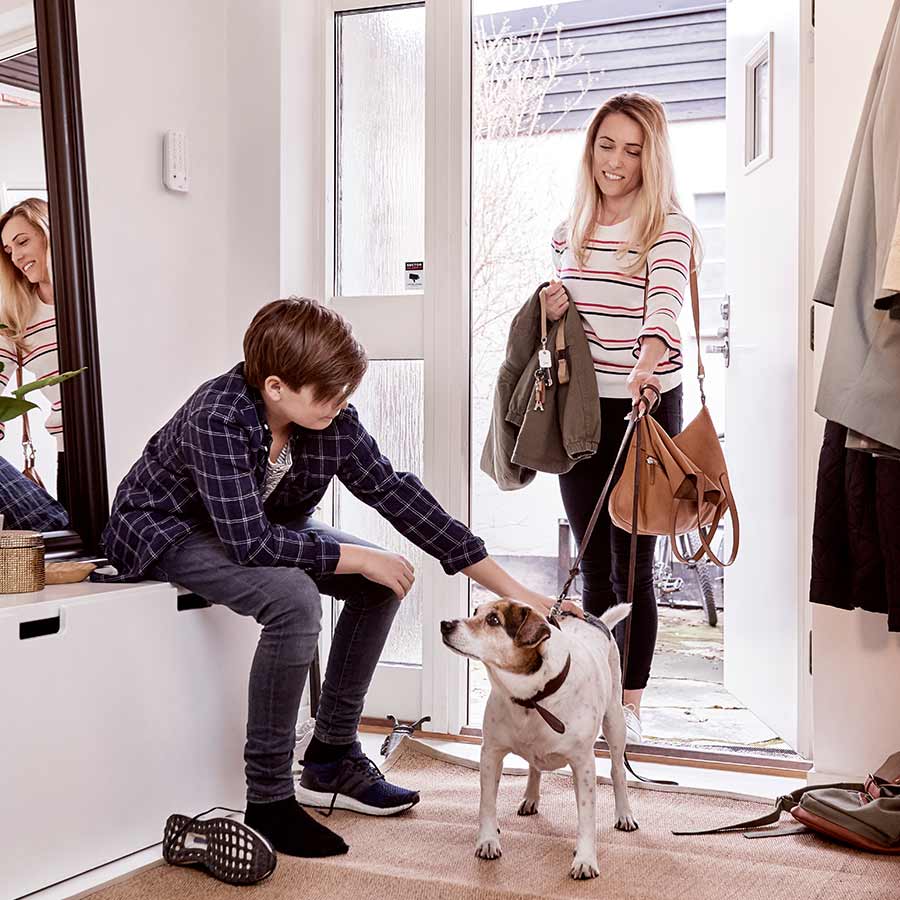 Keep yourself safe
Before answering the door

 

- check for unwelcome visitors. Check the ID of anyone who asks to enter your home for any type of 'maintenance' reason.
Alert the Gardaí:

 

If you are the victim of an 'at home burglary' contact the Gardaí immediately.
Use your panic button:

 

If you are worried about being overheard you can use your PhoneWatch alarm panic button. You should keep this with you at night.
Never confront an intruder:

 

Remember your safety is the most important thing. Never confront an intruder as you are putting your personal safety at risk. Burglars will avoid bedrooms if they think there are people sleeping in the home.
Make sure burglars have left:

 

If you return to find your home has been burgled do not enter unless you are sure the house is empty. Contact the Garda immediately.
Keep your possessions safe
Secure heirlooms:

 

Make sure your most precious possessions are hard to find. Don't use jewellery boxes or common hiding places like under the mattress. Consider using decoy costume jewellery, a burglar won't have time to check.
Ensure all home insurance and contents insurance are up to date.
Hide documents:

 

Don't leave bank statements or tax returns lying around, this could cost you your identity.
Don't leave keys in the Hall:

 

There is an increasing number of incidents, 163 last year, where keys are being fished out of letter boxes.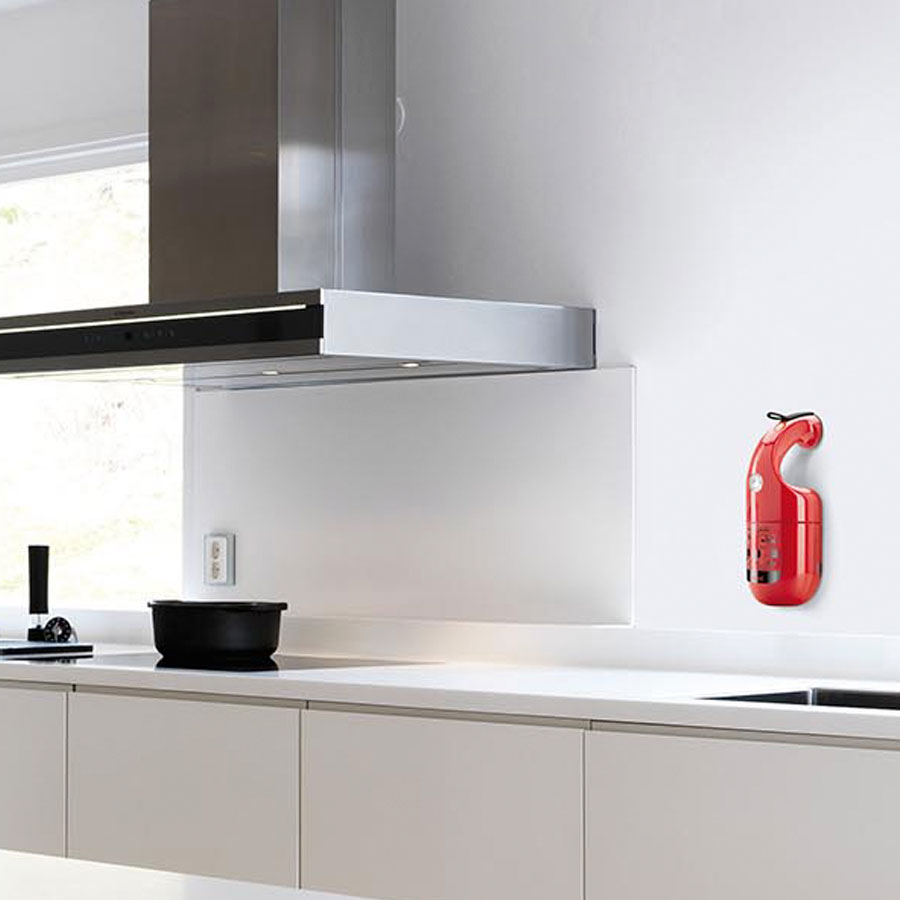 Fire safety tips
The PhoneWatch Home Safety System has an 'always on' fire alarm meaning that even if the alarm is not set, the PhoneWatch Alarm Receiving Centre will receive a signal if dangerous levels of smoke are detected in the home and immediately contact the Fire services. As our motion sensors have cameras, we can see if there is smoke in the home.
Don't leave a phone charging overnight or while sleeping.
Talk with all family members about a fire escape plan and practice the plan twice a year.
If lighting a fire, hot ashes should be disposed of carefully afterwards in a tin bucket and not put into plastic bins while ashes are still hot.
Ensure candles are used in proper, fire safe, containers and on a heat resistant surface. Ensure that they are not left on a surface where they can be easily knocked over and never leave unattended.
Never overload electric sockets.
Never smoke when tired or after consuming alcohol as cigarette butts, if dropped, can stay lit for long periods, and could start a fire.
Never re-enter a burning house for personal items.