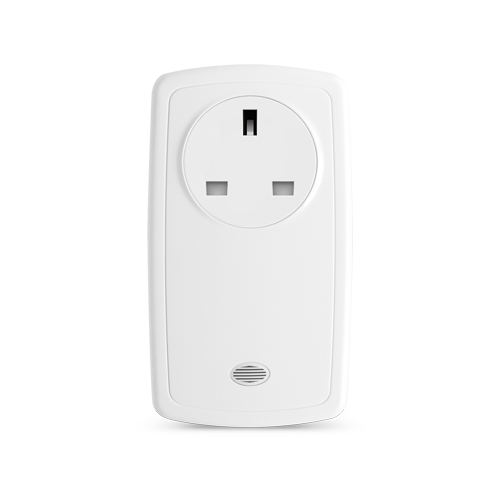 Control lamps
Control multiple lamps or appliances from your mobile.
Remote power control
Switch on/off using the PhoneWatch App.
Alarm-triggered
Set lights to illuminate if your alarm is triggered.
Timers
Use the timer to schedule lamps or high-risk appliances.
Lifetime Warranty and Functional Guarantee
Free technical support for life, free replacement if it breaks.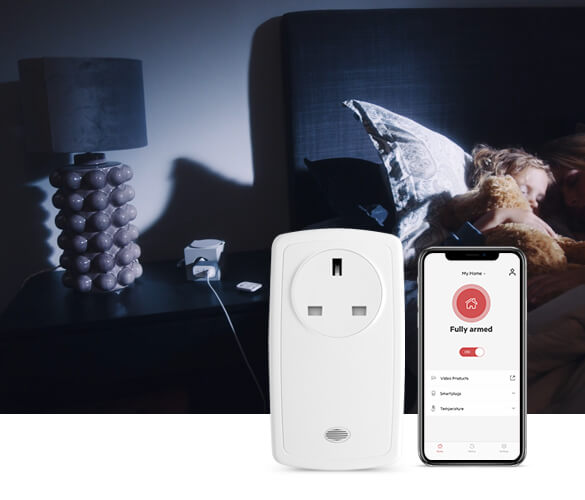 Safety and control of your home, wherever you are
Left home in a hurry and forgot to turn off your lamp? No worries. Open your PhoneWatch App and you can switch off your lamp using our Smart Plug from there. The timer functionality is also great for adding to your sense of security by timing lamps when you are away from home. Our Smart Plugs make your life easier and safer.
Get your free quote
Step of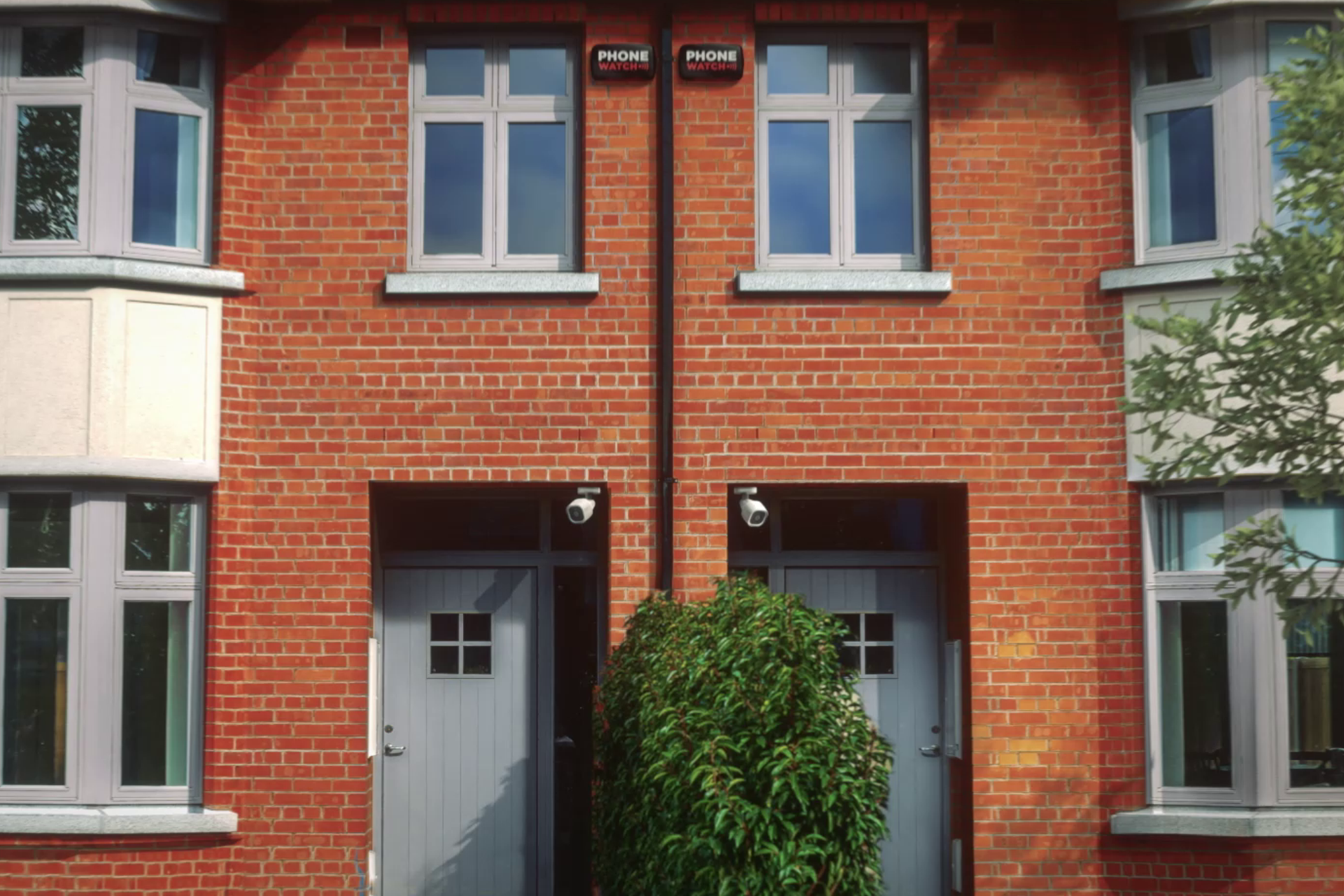 Talk to us for your free security consultation

Customise & order your system today

Installation included by our safety experts
Specifications
Operating temperatures
0 to +40 °C
Wireless connectivity
868Mhz radio, with adaptive radio jamming detection.
Requires
PhoneWatch App and TC or Domonial alarm system compatible
Popular safety products for your home