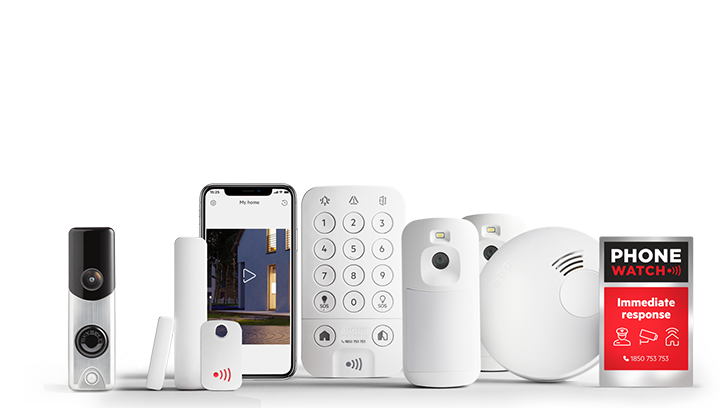 The HD security cameras are added to your PhoneWatch alarm system.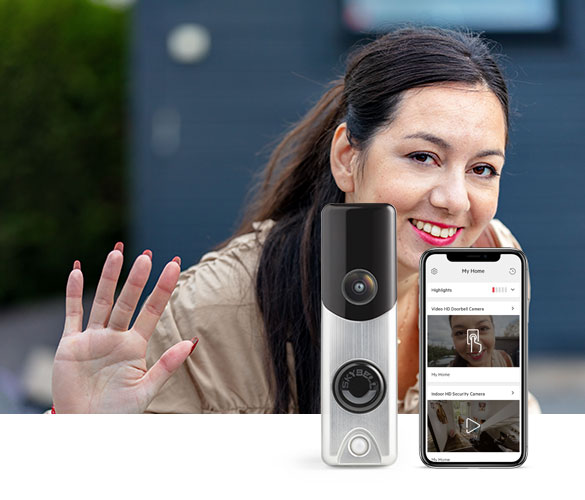 Know who is at your door before the bell rings
When a visitor approaches your door, you get an instant notification. Open the PhoneWatch App and you will see the live video of who is at the door, simply tap the microphone to start the conversation. Any movement, suspicious or not, is recorded in the cloud.
Read more
You see them, but they cannot see you, and you do not need to tell them you are home or away. Burglars often ring a doorbell to check if someone is home, with our Video HD Doorbell Camera these unwelcome visitors are recorded.
Get your free quote
Step of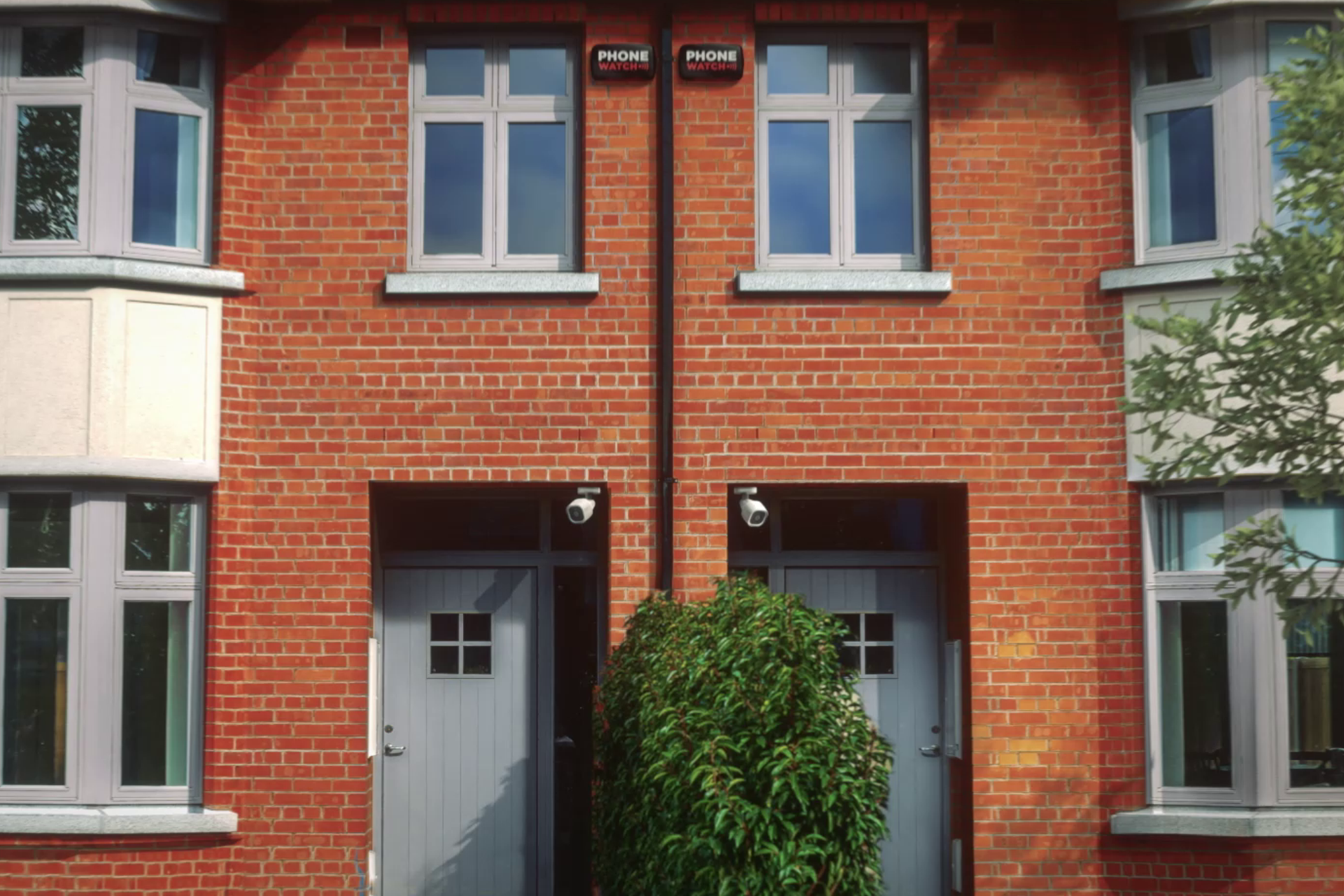 Talk to us for your free security consultation

Customise & order your system today

Installation included by our safety experts
Keep up with your family
Most activity at your front door is 'good' activity - friends visiting or family coming home. Our Video HD Doorbell Camera keeps track of all activity, whether it's 'good' or suspicious - and records it all in the cloud.
Read more
You can create motion-triggered alerts for different family members, used together with our Keytags, you get notifications and video recordings when children and loved ones arrive home. Making sure they are home safe and knowing who they are with.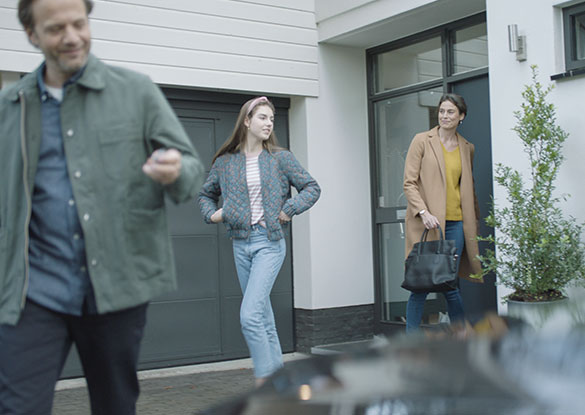 New
Video HD Doorbell Camera
Answer your door from anywhere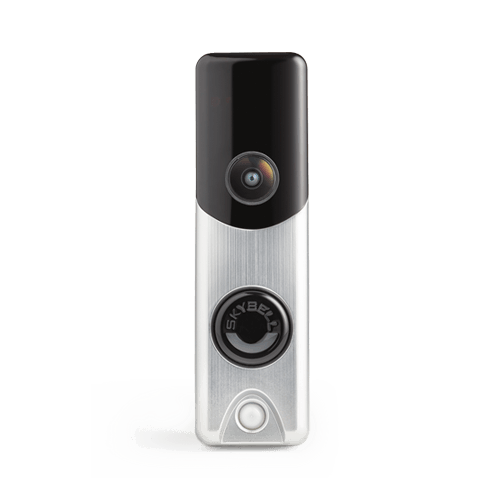 New
Video HD Doorbell Camera
Answer your door from anywhere
HD video & two-way audio
See, hear and talk to whoever is there in 720p HD.
Motion-activated notifications
Real-time alerts when suspicious movement is detected.
Night vision & 180° field of view
Captures a huge area, even in the dark.
Secure cloud storage
All movements are recorded. Save thousands of videos.
24/7 streaming
See live video on the PhoneWatch App.
Slim-line edition
Looks good on any door.
Hassle-free installation
Professional installation by our safety experts.
Lifetime Warranty and Functional Guarantee
Free technical support for life, free replacement if it breaks.
Total protection
Video products are add on products to PhoneWatch Domo and TC alarms (alarms installed in the past 5 years).
GDPR
Installation of video camera products must be compliant with GDPR legislation. Cameras may only be fitted in locations where they do not overlook public or 3rd party property.
PhoneWatch App. Control and alerts anywhere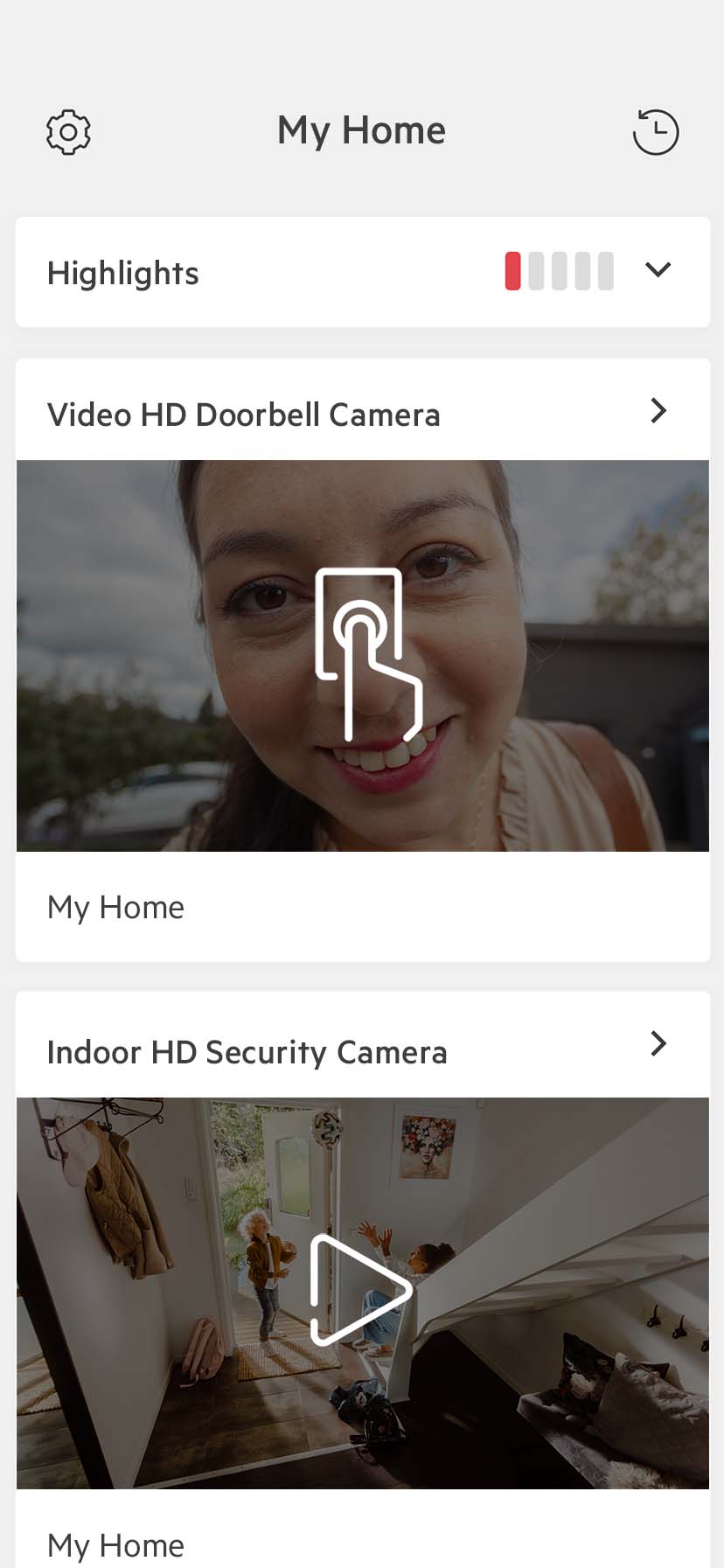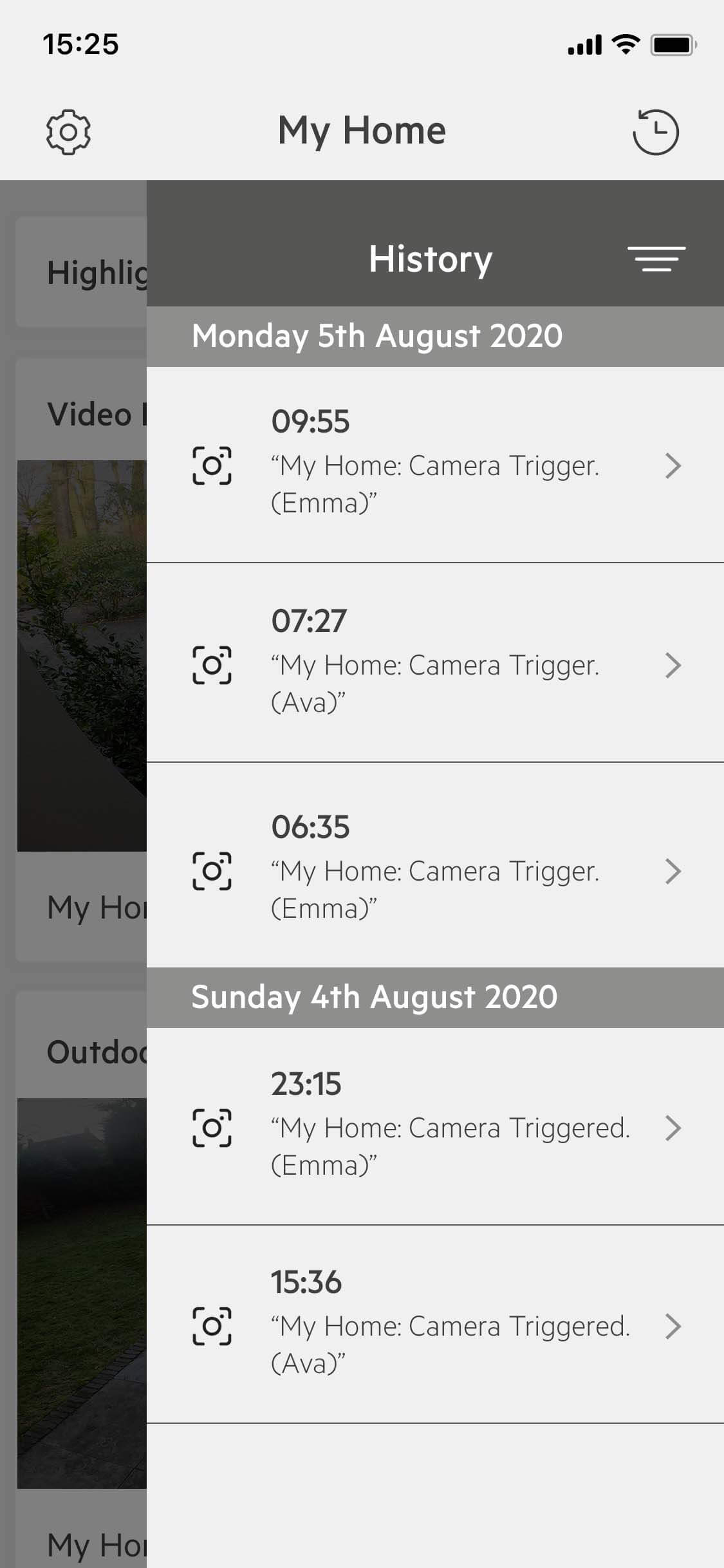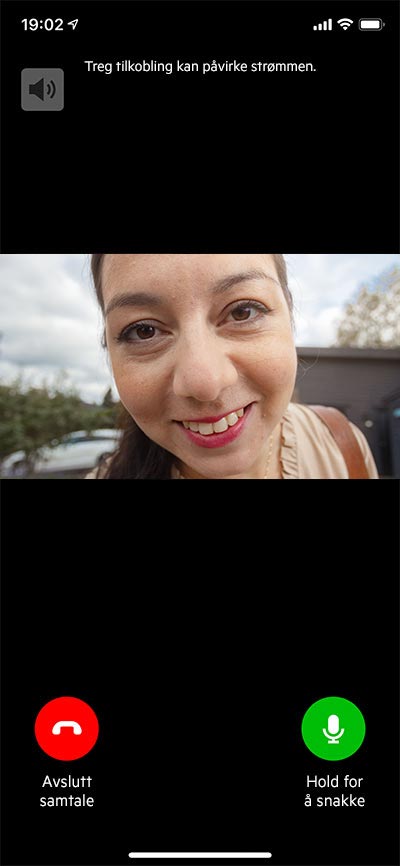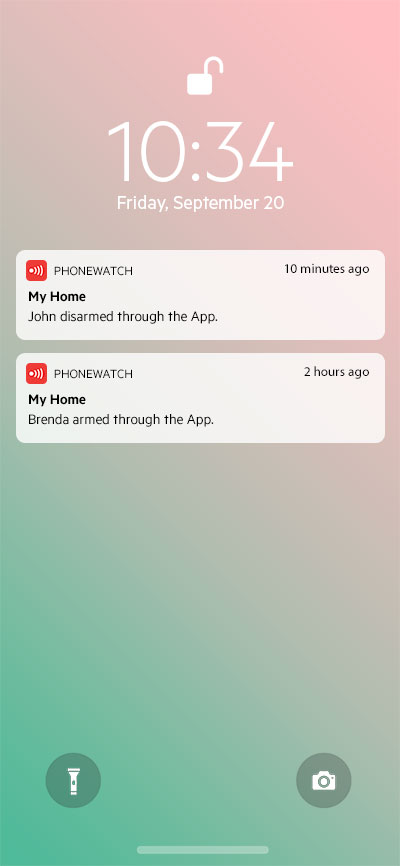 PhoneWatch App. Control and alerts anywhere
The easy-to-use PhoneWatch App puts you in control of your home's security wherever you are. Turn alarms on and off, set timers for lights and other devices, lock and unlock smart doors and see snapshots of your home in real time.
Live video
See who is at the door and inside or outside your home.
Video history
Videos of key events. All securely stored in the cloud.
Hear & speak
Talk through two-way audio
Real-time alerts
Get notified when something happens outside your home.
Specifications
Dimensions (LxWxH)
2.8 6x 3.65 x 12.2cm
Resolution
1280 x 720p (HD)
Angle of view
180° view (auto-scaling, full-colour)
Tamper-proof cloud storage
Yes
Operating temperatures
- 40 to 60°C
Operating humidity
Water resistant, 0 - 100% condensing
Wireless connectivity
Wi-Fi (2.4 GHz)
Power
12-36 Volt AC or 12 Volt DC, wired to in-home mechanical chime
Already a PhoneWatch customer?
Contact us today to discuss video cameras for your home.
You deserve the best...
Our house alarms are designed to guarantee your security. With a modern, stylish design, our award-winning products blend into your home without compromising functionality. All monitored and maintained by the most modern Alarm Receiving Center in Ireland.

30 years of experience
More than 600,000 satisfied European customers (96/100 average customer satisfaction).

Best product design
Reddot design winner - a worldwide seal of quality.
Why PhoneWatch?
PhoneWatch provide a complete in-house solution. All house alarms are monitored 24/7 from our state-of-the-art centre in Dublin, ensuring an instant response and a better customer experience. Every time.
As a PhoneWatch customer, your home is 4 times safer, significantly safer than the national average. Our 24/7 instant response alarms provide a proven deterrent for total peace of mind.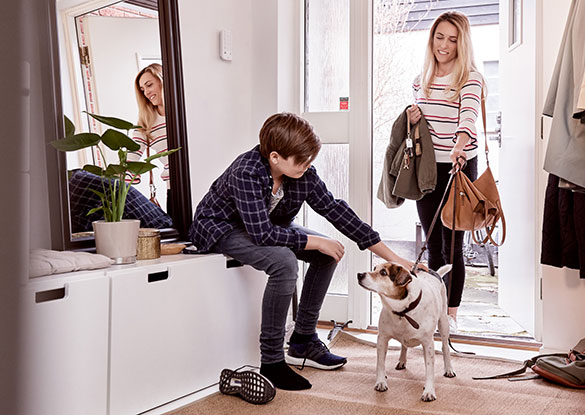 Fastest response time in Ireland With a priority alarm response time of just 7 seconds, rest assured we're always there.
Easy to use Our alarms and devices can be controlled by the PhoneWatch App, remote control, Keypad or Keytags.
Easily Customisable You can add to our house alarm systems at any time. Adding Smart Home devices as you need.
Complete monitoring solution PhoneWatch provide a complete in-house solution. All alarms are monitored 24/7 from our state-of-the-art centre in Dublin,
Leading technology Our award-winning house alarm pack has been designed to provide the best emergency response.
No power, no problem If you lose power our Alarm Receiving Centre is notified and we take action.
Protection from fire aswell as burglary Our house alarm systems come complete with a monitored smoke alarm, providing instant emergency service response to fire.
Engineer support nationwide Our engineer team are located all across Ireland, providing installation, service and emergency support to all our customers.
Popular safety products for your home
Special Offer Conditions
Order online today and get our best promotional offer
* Order online today and get our promotional offer (€ 99) RRP (€ 199). Offer ends May 20th. All inclusive house alarm pack. Monitoring fees apply.
Video cameras added to the house alarm pack are an additional cost, a video camera can be added for € 175, which is a 50% discount on the RRP.