New
Video HD Doorbell Camera
Answer your door from anywhere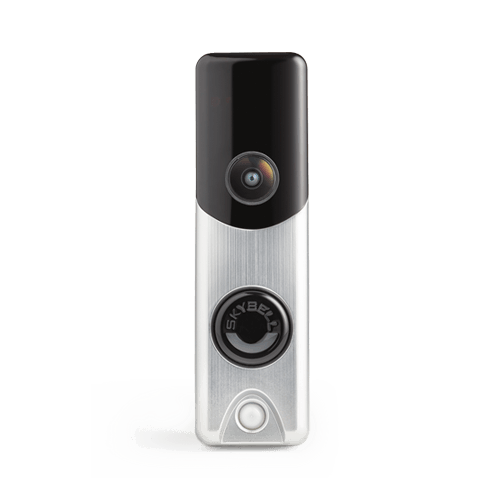 New
Video HD Doorbell Camera
Answer your door from anywhere
HD video & two-way audio
See, hear and talk to whoever is there in 720p HD.
Motion-activated notifications
Real-time alerts when suspicious movement is detected.
Night vision & 180° field of view
Captures a huge area, even in the dark.
Secure cloud storage
All movements are recorded. Save thousands of videos.
24/7 streaming
See live video on the PhoneWatch App.
Slim-line edition
Looks good on any door.
Hassle-free installation
Professional installation by our safety experts.
Lifetime Warranty and Functional Guarantee
Free technical support for life, free replacement if it breaks.
Total protection
Video products are add on products to PhoneWatch Domo and TC alarms (alarms installed in the past 5 years).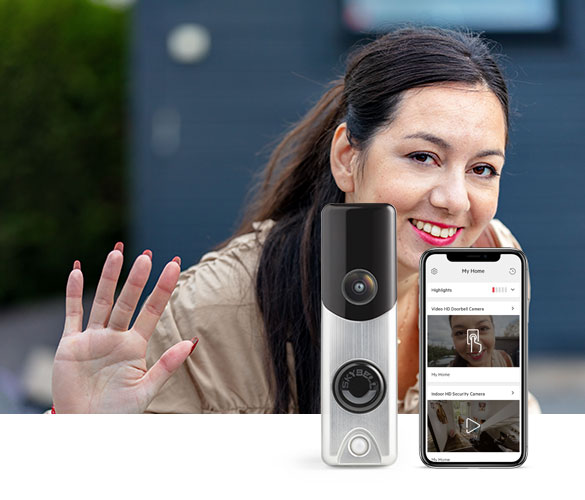 Know who is at your door before the bell rings
When a visitor approaches your door, you get an instant notification. Open the PhoneWatch App and you will see the live video of who is at the door, simply tap the microphone to start the conversation. Any movement, suspicious or not, is recorded in the cloud.
Read more
You see them, but they cannot see you, and you do not need to tell them you are home or away. Burglars often ring a doorbell to check if someone is home, with our Video HD Doorbell Camera these unwelcome visitors are recorded.
Get your free quote
Step of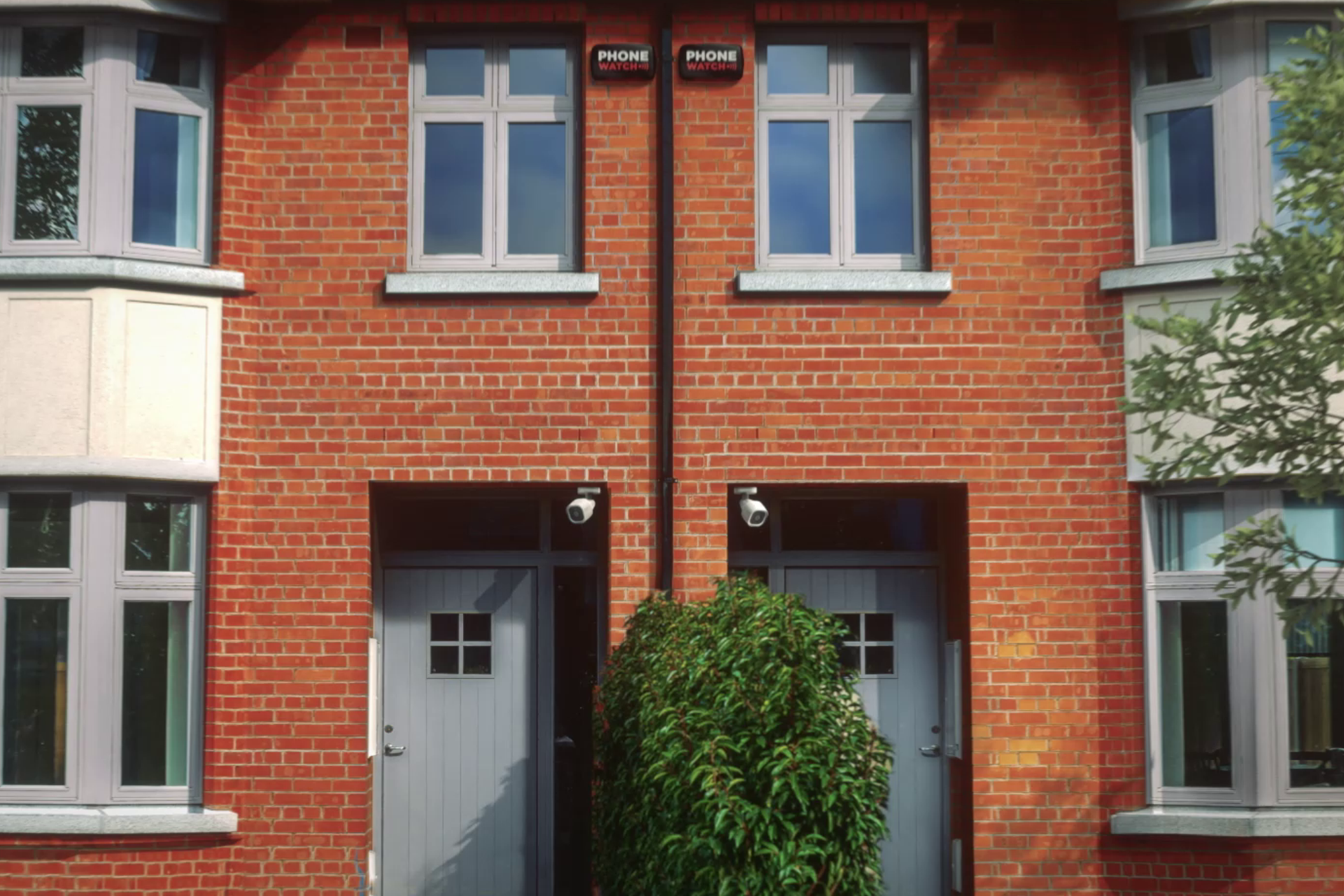 Talk to us for your free security consultation

Customise & order your system today

Installation included by our safety experts
Keep up with your family
Most activity at your front door is 'good' activity - friends visiting or family coming home. Our Video HD Doorbell Camera keeps track of all activity, whether it's 'good' or suspicious - and records it all in the cloud.
Read more
You can create motion-triggered alerts for different family members, used together with our Keytags, you get notifications and video recordings when children and loved ones arrive home. Making sure they are home safe and knowing who they are with.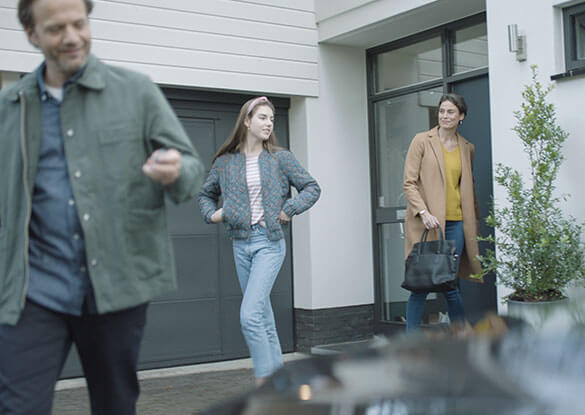 Specifications
Dimensions (LxWxH)
2.8 6x 3.65 x 12.2cm
Resolution
1280x720 px (HD)
Angle of view
180° view (auto-scaling, full-colour)
Tamper-proof cloud storage
Yes
Operating temperatures
- 40 to 60°C
Operating humidity
Water resistant, 0 - 100% condensing
Wireless connectivity
Wi-Fi (2.4 GHz)
Power
12-36 Volt AC or 12 Volt DC, wired to in-home mechanical chime
Already a PhoneWatch customer?
Contact us today to discuss video cameras for your home.
Popular safety products for your home