Installation & Maintenance Engineers
PhoneWatch Ireland
Become an Installation & Maintenance Engineer with PhoneWatch
The Role
Do you have a passion for safety, an interest in alarm systems and delivering an excellent customer experience? Then this role is for you!
The position involves the installation and maintenance of alarm systems. You will carry out a comprehensive risk assessment and recommend additional components to customers to enhance their home security.
What Skills Do I Need?
Excellent verbal and written communication skills, including the ability to prepare and complete job related documentation.
A passion for excellent customer service and satisfaction is essential
Experience in sales, or the ability to sell, is essential
Full clean driving license is essential
SAFEPASS, manual handling and working at heights (ladder) certification is desirable but not essential as full training is provided.
Successful applicants will receive a very competitive basic salary which can be further increased through increased productivity, meeting or exceeding predefined KPIs as well as meeting or exceeding sales targets (Uncapped Sales Commission). 


This position comes with a company vehicle, full training, full set of tools and a company issued mobile phone. The culture of the company is based around rewarding high performance and achievement and by celebrating our success with attractive incentives.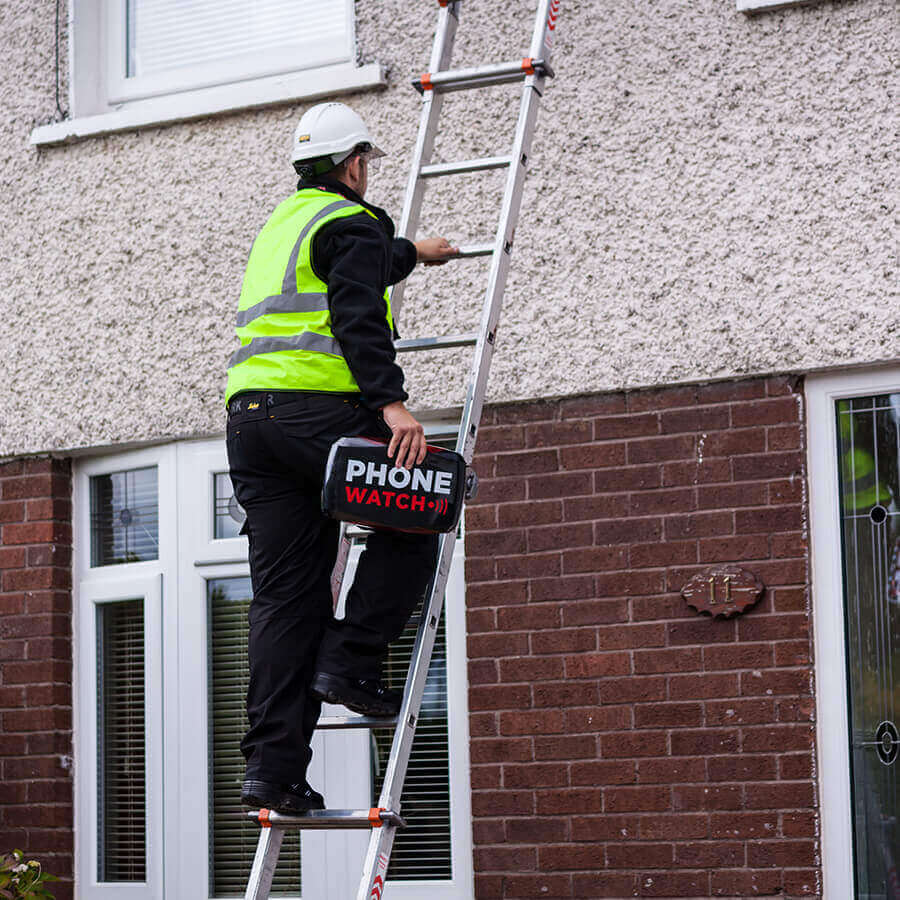 Career Progression
At PhoneWatch, there are opportunities to develop and progress through the company. Comprehensive training is provided as you progress within your role, and through all levels of the organisation.
Health & Wellbeing
At PhoneWatch, we have an extensive well being calendar in place that provides something for everyone. Some highlights include weekly yoga classes, running club, onsite gym, financial well being assistance and a range of mental health well being supports available year round. Our team is always on hand to give you the support you need.
Coaching & Development
Our Sector Way Academy (SWA) provides learning at all levels, from induction training to advanced communication skills and management programs. 
Travel & Social
Whether it's attending our annual black tie Kick Off event, joining our 'Passionate Heroes' at a Summer or Winter gathering, or jetting off on a 'Top Performer' trip, there are endless fun opportunities for everyone at PhoneWatch! 
Education for life
At PhoneWatch, we believe in continuous training and development for our employees.
In Field Operations, your training and development begins on your first day and will continue throughout your entire career in PhoneWatch. Training consists of a mixture of classroom based learning, online courses, side by sides, hands on experience and continuous coaching.
We believe in developing employees to be the best in their roles and provide essential skills and qualities that they can use throughout their career.
Learn more about our teams...