Complete Alarm Monitoring Solution with PhoneWatch
Unlike traditional CCTV, we offer a complete in-house solution monitoring solution from our state of the art Alarm Receiving Centre in Dublin. We do not outsource our monitoring, ensuring an instant response and a better customer experience. Every time.
We respond to over 670,000 alarm activation's each year, in an average of 22 seconds, that's over 55,000 per month, over 13,000 per week, 1,800 every day and 77 every hour.
PhoneWatch also respond to over 16,700 smoke and carbon activation's annually. Our average response time on fire and carbon activation's is just 7 seconds!
Get PhoneWatch today for €299 (RRP €499)
Call now: (01) 213 5271
Protect your home today with Ireland's most trusted home alarm system. With guaranteed instant response to your burglar and smoke alarms, discover why PhoneWatch takes care of more Irish homes than anyone else.
Offer ends 2nd October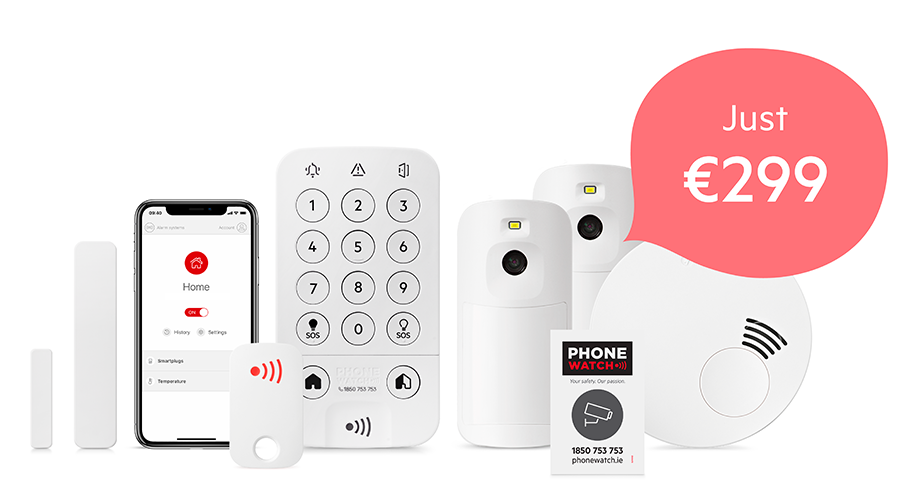 House Alarm System
The installation includes: 1 central control unit with GSM, 1 keypad, 2 PIR camera detectors, 1 smoke detector, 1 door contact, and any 2 other sensors of your choice. Also included: 1 bell box for the outside of your home, keytags to arm/disarm your alarm, and a smartphone app.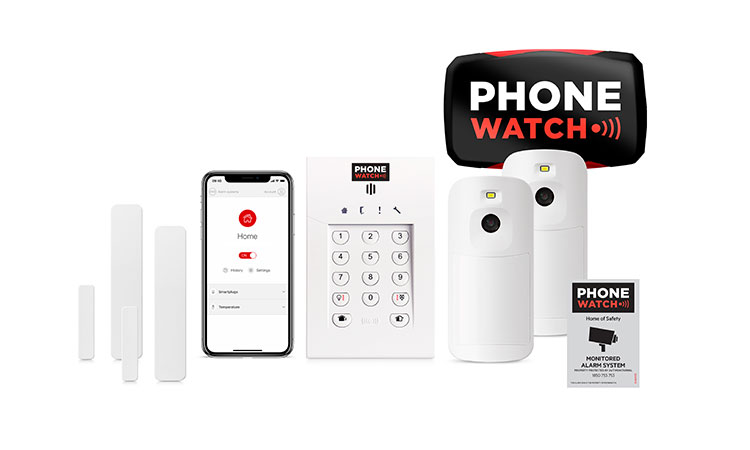 Business Alarm System
PhoneWatch provide an alarm system and service to businesses which will give you the confidence that your security is managed by the best in Ireland, leaving you free to run your business. Get in touch to find out more. 
How our alarm monitoring works:
Alarm monitoring from PhoneWatch provides a far higher level of security than non-monitored alarms. Everyone is familiar with the sound of a ringing alarm. It's an everyday occurrence that passers-by now just tend to ignore. However, a PhoneWatch alarm is never ignored.
As soon as the alarm activates, a signal is sent to our Receiving Centre. Alarm signals are transmitted either through a landline or over the mobile phone network.
As soon as the signal is received, one of our trained 24 hour alarm monitoring staff will immediately contact you, your key holders and/or the emergency services.
Our alarm monitoring services also include a monitored

 

smoke alarm

as standard with our

Home Safety System, as well as carbon monoxide and water detection also being available.