Burglar alarm - Intruder alarm systems
All inclusive intruder alarm system. Protect what matters most with PhoneWatch.
Offer ends in:
All inclusive intruder alarm system. Protect what matters most with PhoneWatch.
Start your free quote now
Start your free quote now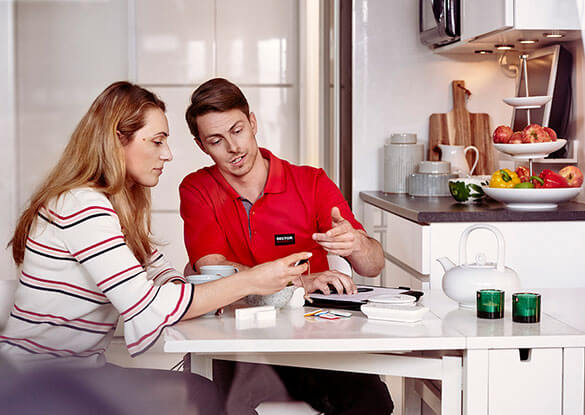 Intruder alarm system
In an ideal world we would all be able to leave our windows open and doors unlocked, free from the risks of burglary. However, in today's word, it's not possible to leave your home open to intruders. At PhoneWatch, we have a dedicated team of  over 300 staff focused on home security and safety to keep you and your family safe. 
Protect what matters most
As a PhoneWatch customer, you are more than 4 times less likely to have a break-in. 


PhoneWatch's intruder alarm systems offer you total peace of mind with a guaranteed instant response to your burglar alarm or smoke alarm.  


Everyone is familiar with the sound of a ringing alarm. It's an everyday occurrence that passers-by now just tend to ignore. However, a PhoneWatch alarm is never ignored. We respond to over 670,000 alarm activation's each year, in an average of just 22 seconds, giving you the confidence to know your home is protected.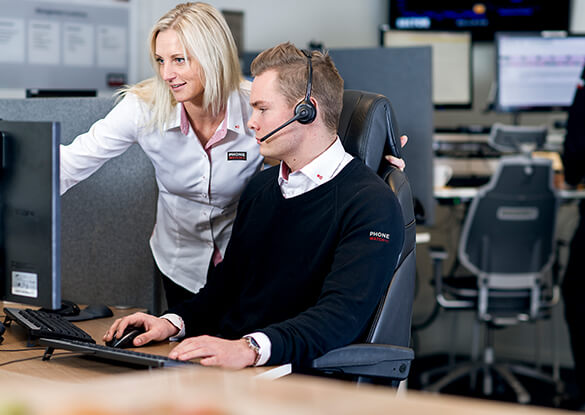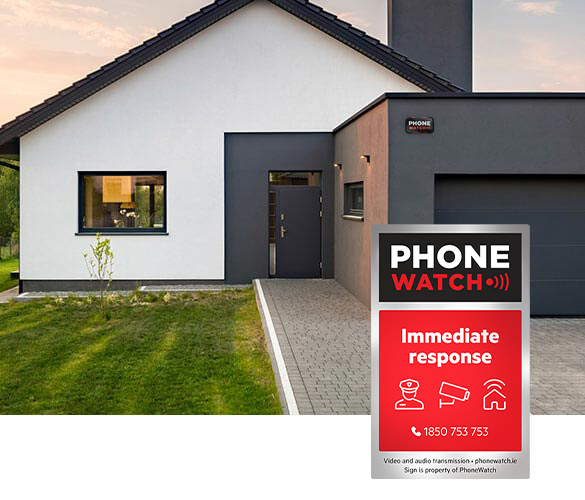 Garda policy on monitored intruder alarms
Due to the high rate of false alarms (95% of all alarm activations), An Garda Síochána developed a policy aimed at identifying and responding to the 5% of genuine break in alerts. A verified alarm is an alarm system which has been installed according to the standards of the new  Garda Alarm Policy for Monitored Intruder Alarms . All PhoneWatch alarm systems meet this An Garda Síochána policy.


PhoneWatch alarms act as a deterrent as intuders are aware alarms are monitored. As soon as the alarm activates, a signal is sent to our Alarm Receiving Center. Alarm signals are transmitted either through a landline or over the mobile phone network. As soon as the signal is received, one of our trained 24-hour alarm monitoring staff will immediately contact you, your key holders and / or the emergency services if recquired. 
What type of home do you want to protect?
House
Apartment
Other
Did you know that having a monitored alarm may entitle you to a discount on your home insurance policy.
Do you have a house alarm?
No
Yes
It is proven that you are 4.5 times less likely to be burgled with a PhoneWatch monitored alarm system, according to data from the CSO recorded crime statistics 2022 and PhoneWatch Alarm Receiving Centre Data November 2022.
Get Your Personalised Quote
Complete your details below and our security expert will contact you within 24 hours with the best personalised offer.